At Latchel, we are able to resolve 30% of the maintenance requests over the phone via troubleshooting, saving the time and cost of dispatching a vendor. A large chunk of those maintenance requests are in the realm of plumbing. While many plumbing issues are hands down a job for professionals, there are a few that can be resolved easily by any DIY willing tenant. If not resolved, there are also a few that can be deescalated from an emergency request to a general work order, saving the time and cost of dispatching a vendor at odd hours or with extremely short notice.
We've put together a full guide of all maintenance issues that can typically be resolved over the phone, which can be downloaded here. Below is a guide to troubleshooting leaks and clogged drains.
HOW TO TROUBLESHOOT LEAKS
For any active leaks coming from plumbing, immediately shut off the water supply – usually located in the basement or outside of the establishment. 
The main shutoff valve in your house probably has one of two designs:
Gate valve:

Gate valves are very reliable and last for years, but they become difficult to turn after not being turned for years. If you haven't closed the main shutoff valve since you moved into your house, do it now. Better to find out that you can't turn it with your bare hands now than to wait until you're standing in 6 inches of water.

Ball valve:

Houses with plastic or copper main water pipes leading into the house may have a full-flow ball valve. This valve is open when the handle is aligned with the pipe. To close it, turn the handle clockwise 1/4 turn so that it's at a right angle to the pipe.
Left: Ball Valve, Right: Gate Valve
Immediately soak up any standing water to prevent mold. 
ROOF LEAKS
For roof leaks coming from an active storm, set up buckets (and other preventative measures where possible) to catch the leaking water until the storm passes and a contractor can be dispatched for repair.  
*Contractors cannot be dispatched to repair during an active storm and the resident must call back in when the current storm ceases.
It's typical to place a tarp over the roof when there is a day of no storm activity until the vendor can come out to repair the roof. Latchel will often dispatch a handyman to inspect, and possibly tarp a roof in the event that there is a break in the storm, but there is rain in the forecast within 3 days.

Warping of ceilings are an indicator that there is a leak requiring attention. A non-emergency work order should be submitted. 
HOW TO TROUBLESHOOT CLOGGED DRAINS & PLUMBING: 
Typically a drain can be snaked or cleared out with a drain cleaning product such as Drano. This process should always be done using cleaning gloves. To avoid dumping harmful chemicals into the drain, try first to clear the drain with a snake, similar to the options below: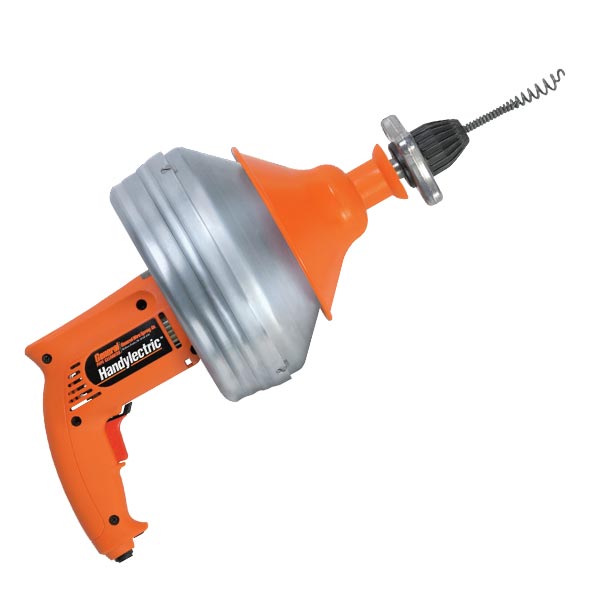 For a clogged sink,  you can de-tatch the piping underneath the sink and pull out the portion that's clogged. There will be plenty of gunk to clean out from both the piping and the drain pulled up from out of the sink. 
For a step-by-step how to of this process from WikiHow click here. 
CLOGGED TOILETS: 
If the toilet bowl is full, put on gloves and use something to bail out the water into a bucket until bowl is only half full. 

If the bowl is empty, add water to fill the bowl to halfway mark. 

With plunger completely under water, fit the plunger completely over the bowl drain. 

Press and pull the plunger rapidly up and down 15-20 times. 

If water drains out of the bowl, add more water and repeat. 

If water seems to be draining, try flushing the toilet. 
If the toilet is not clogged but won't flush, open the lid of the back of the toilet to make sure the flusher is still connected to the water drainer in the toilet tank. 
If the toilet is constantly running, it is likely also due to the chain disconnected. 
OVERFLOWING TOILETS & SINKS: 
Each sink or toilet should have one or two individual shut-offs at the wall to supply water. You can turn these off in the event of an overflow. 
Turn the valve

clockwise until it stops turning. 

Each toilet and sink will have their own shut off valve. 
For our FULL guide on troubleshooting maintenance issues, click here.